Last Friday, Ricardo Capistrano was biking on North Avenue when he was hit by a dark-colored 4-door GMC or Chevrolet SUV traveling east on North Avenue and then making a left-hand turn onto Talman Avenue. He is currently hospitalized with a punctured lung and bleeding around his brain, in addition to other serious injuries. The driver who hit him has not been found.
DNAInfo has a full story on the hit-and-run; if you have any information at all about the driver of the SUV, please call the Major Accident Investigations Unit at 312-745-4521.
Read More
It's warming up again (finally!) and that means one thing: Camping Season. I'm here to bring you the scoop on camping in the Chicago region. Some of you may remember Kaz's post about this subject, and I highly recommend also checking that out. Last season, Tiny Fixers Anna and Lisa (me!), and a bunch of friends decided to go camping at Blackwell Forest Preserve. I found this campsite through the rad Chicago Bike Guide, which you should totally check out if you haven't yet. This post will take you through the planning process, the ride, and the subsequent camping experience. If you're thinking about going bike camping or are trying to convince people to try it for the first time, I hope this will be helpful!
The Very Beginning
I started my camping adventure with a poll. I tweeted, facebooked, and emailed all of my friends and asked them to fill out my camping survey:
https://www.surveymonkey.com/s/LRS2TVD
After gathering responses, I emailed all my friends with a couple of proposed dates. I strongly suggest setting dates at least 2 weeks out from when you would like to go camping, because campsites fill up quickly in the summertime so being able to reserve further in advance increases your chances of getting a site. Look for future posts reviewing places I have personally camped at.
When you've picked a time & place, confirm with your attendees who committed to going. A lot of campgrounds have a hard 2 tent per site rule, but say that up to 8 people can be on a site (which is fine if you're car camping, but most people bike camp with 1-3 person tents).  Make sure that you've reserved enough spaces for the number of tents you'll need rather than just the number of people!
You've got your site(s) reserved and you know who is going, what's next?
The Actual Planning
Spreadsheets! Who has what? Who is bringing what? Check out this example.
Route planning: Google is frequently dumb about this, I'd use street view and OpenStreets data to determine the actual best route.
How much riding do you and your companions usually do? How fast? SLOW IT DOWN, you're hauling gear. You might want to consider training for the ride depending on how much riding you typically do and how far you are used to going. Before I go on a trip, I like to make sure that I have ridden at least 5-10 miles further than my one-way distance before without being completely exhausted. It's worth noting that as your distances get longer, it also becomes less likely that you'll be able to do this. In this case, my advice is: if you can ride more than 60 miles in a day without feeling like complete shit afterwards, you're probably experienced enough to know what your personal limits are.
When I am on a camping trip, I typically ride 5 mph slower than my typical commuting speed and my range is reduced by around 7 miles.
Packing
Packing: bungees OMG bungees. I seriously contemplated whether or not I needed to say more. Go buy a pack. Make good use of them. There is no such thing as "too secure", but  I would recommend making sure your flat fix necessities are pretty accessible because chances are high that someone will need them. On top of just securing everything, you should also try to balance the weight you are carrying evenly between both sides. This will make your ride significantly more comfortable. If you're not sure if you did a good enough job, take it out for a few blocks and see how it feels before you leave.
Make sure you have some basic repair tools (tire levers, pump, patch kit/spare tube, lube is not a bad idea, hex tool set) in addition to your camp gear and clothes.
En Route
Stop for water, don't be a hero. On average stopping every 10-15 miles is a good idea. You can also plan on stopping briefly every hour. Make sure you drink water, refill your water, and eat something. Are your friends (or you) acting weird? They should probably eat something.
There is a lot of information out there about what sort of snacks are best for this kind of activity. Feel free to read up on it and follow expert advice, but at the end of the day you should continue to do what feels best for you. My typical packed snack foods are: Sunflower or Pumpkin Seeds, Dried Figs, Beef Jerky, Cheese. A lot of people like to bring granolas or some variety of shot bloks.
Few things are more satisfying than stopping for frozen treats on the way back. I make it a point to check my route for the nearest Dairy Queen or Culver's. Not only are you bike camping all stars, you're definitely #DairyQueens
On Camping Itself
Tents: Tents are win/loss game of spaciousness, durability, affordability, size, and weight. I would personally never ride with a tent that weighs more than 7.5 lbs. It may be tempting to leave your rain fly to reduce weight, but I'd not recommend it as weather can change quickly, and camping is way less fun when you and all of your gear are completely soaked. I'd also recommend keeping your gear either inside of your tent or under a vestibule of your rain fly. Sometimes even heavy dew can put a damper on your fun.
Groceries!!! Bike camping is your chance to eat WHATEVER you want to and feel completely justified in doing so. While you can certainly ride out with groceries, I wouldn't. Most of the time you're not going somewhere so remote that there isn't a grocery store within 5 miles. I prefer to save weight and just make a trip after unloading my gear on site. While most campsites have grates you can cook on, you may wish to ask when booking, and consider tin foil and roasting forks to make your life easier.  One of the best things about camping is campfire cooking. You can certainly make this as classy or trashy as you like. While I'm a big fan of meats on sticks (Cheddar Brats Wrapped In Cheese Slices, for extra extravagance, wrap bacon around the brat with toothpicks), you may also want to explore more refined options like Campfire Pizza. While it's probably prudent to go to the grocery store with a plan, not doing that and buying whatever my distance cycling crazed hunger demands has always worked out pretty well. I do highly recommend purchasing some extra large marshmallows. . . the way they puff up when thrown into the fire is simply a thing of beauty. #MarshmallowHellfire Depending on where you are camping, some sites let you have alcohol. This can certainly make your stay more enjoyable, but make sure to hydrate extra well or you may find yourself with a surprise hangover (it was only 1/2 a box of wine!).
Breakfast!!!!!! Wouldn't you? Sometimes going into town and eating at a random diner can be just what you need. You can dazzle people with your bike camping prowess. This also gives you time to let your tent dry out in the sun; however, cheddar brats in cheese slices are an anytime food, and not having to carry out leftovers is wonderful. Never leave without eating first. You WILL regret it.
 Ways I've Been Burned
I am not convinced that there is ever too much mosquito repellent. Living in the city can kind of make you forget how much of a problem this really is, but the second you get on an unpaved trail or near any body of water, you'll be reminded.
You brought your flat fix kit, right? I will not leave town with you unless you have at least 1 spare tube or a flat fix kit. This is a no-brainer. With the extra weight and the more rugged terrain, your chances of getting a flat are higher. BE PREPARED.
Torrential Downpours, or The Importance of Waterproofing: I once got a weird swamp rash on my thigh for a week and a half because it started raining so badly, and so suddenly, that I had to pull off the road mid-ride and find shelter under a Morman church.  I now own rain shorts. Rain jackets, goggles, and waterproof panniers (at a minimum for your sleeping bag) are highly recommended.
Check your gear before you leave! On top of flat tires, I have also had to adjust brakes that were rubbing mid-ride, had a companion have to bail because there was a tear in the sidewall of her tire, and had someone else's brake cable pull out of the lever mid-ride. These things are much more troubling when there isn't always a bike shop within 3 miles of you. No one wants to take the Metra home. Take a good look at your stuff before you head out.
Your rack: make sure it's got rigid sides or your panniers might smack your wheel constantly leading to all kinds of problems. Fixing this with a bungee cord may work temporarily, but it's also a great way to rub all the way through a bungee cord. Also, I highly recommend not exceeding the weight limits for your rack, the last thing you need is for it to fail mid-trip. And YES you should use a rack. While you CAN put all of your gear in a backpack, you definitely shouldn't, as you're going to find yourself being way more tired than you would if you had shifted that weight to your bike.
Ride On.
Read More
Here you go my lovelies.  It's your new commuting jam. You're welcome.
To the tune of "Eye of the Tiger" by Survivor
Intro
Bike, bike bike bike, bike bike bike, bike bike biiiiiike 5x
Riding up, bike on the street
Making time, taking chances
Went the distance, now I'm back on Kinzie
Just a bike and my will to survive
So many times it happens too fast
You trade your passion for a dooring
Don't lose your grip on your bars as you pass
You must fight just to keep riding by
(Chorus)
It's the time of the biker
It's the thrill of the ride
Ridin' tough through the streets of Chicago
And the last known survivor
Runs her bike through the light
And she's watching you all with the eye of the rider
Foot to bike, out in the heat
Hanging tough, getting hungry
We snack a lot
Then we take to the street
With the skills and the will to survive
Chorus
Ridin' up straight to the shop
Had the guts, rode my Surly
Went the distance
Now I'm not gonna stop
Just my bike and the will to survive
Chorus
The eye of the rider 4x
Read More
If you've noticed that it's been all weeds and crickets around here at Tiny Fix lately, you're not the only one. I've often been frustrated when blogs stop updating regularly without explanation, so I wanted to let our readership what's been going on with Tiny Fix, and with me, personally.
Tiny Fix still exists! We post links we find interesting frequently on our Facebook page, our Twitter is still active, and our nine members will continue to post bike-related articles as inspiration strikes.
Events and posts may become less frequent, however. The reason behind this are myriad. Only two people showed up to our last alleycat. I have personally become less involved with the bike scene. And, as the member of Tiny Fix who used to make sure that we had at least one post a week and that all alleycats that I heard about were posted, I no longer have an interest in maintaining that posting schedule.
I know, I'm a jerk. I still love riding my bike! I still have u-locks tattooed between my shoulders! But I honestly have written mostly everything I have to write about bikes, and biking. I'm moving onto other projects that I find more fulfilling, either because they're new to me and hence more interesting, or because they pay me.
I will continue posting on Tiny Fix as inspiration strikes, and so will our other members (who are awesome and rad and better writers than me). In the meantime, please check out the other resources I have gathered below.
Always Yours in Scummy Bike Punkdom,
Cupcake
INTERESTED IN WHAT CUPCAKE'S BEEN WRITING RECENTLY (INSTEAD OF TINY FIX?)
Store Brand Soda: If you like the way I rounded up events and commented on culture within Chicago's bike scene, you may enjoy reading me do the same thing for Chicago's DIY punk scene. It's a blur of basement shows, in-stores, all ages dance parties, sweaty jean vests, leather jackets, 7″s and cassette tapes someone dubbed in their bedroom. I'm really excited about writing for it in the way that I used to be for Tiny Fix, and I really think you should check it out.
I Have Tourette Syndrome and CBiT Changed My Life: A long form, incredibly personal article about my struggle to live a healthy life with the neurological disorder Tourette Syndrome.
I Used Clothing As Armor But Now I'm Using It To Express Myself: An article for xoJane about how my anxiety and gender identity have impacted how I dress myself.
Check Out These Diverse Punk Bands I've Rounded Up Just For You: A beginner's primer on the importance of QTPOC representation in punk, as well as a ton of recommendations for really awesome bands that don't fit the "three or four straight white cis dudes" mold.
MISS CUPCAKE'S BIKE WRITING? REVISIT HER MOST POPULAR ARTICLES
Don't Bike Like A Dickweed: 10 Rules for New Cyclists
The Gender Candy Store: Biking While Genderqueer
A #BikeWinter Outfit, Layer by Layer (Slightly NSFWish)
The Epic Tiny Fix Guide to #BikeWinter
If My Dumb Ass Can Bike in Winter, So Can You
Talent and What You Think is Pretty Have Nothing to Do with Each Other
Cupcake's Fixed Gear Jamis Sputnik Bike Check
The Chicken Fried Guide: Opinions on Chicago's Fried Chicken
Transformative Justice: Reforming Policing & Incarceration in Chicago
#BikeWinter Checklist: Should I Ride Today?
My First Bike Crash; or, How I Learned to Stop Worrying and Love Bombing Hills
WANT TO KEEP ON TOP OF THE MIDWEST BIKE SCENE? CHECK OUT
Facebook: Not the most helpful answer, I know, but this is where I found out about 99% of the alleycats I used to post about. You have to do the work yourself now. Bummer.
Bike Jerks: Mostly MPLS-based events like Bandit Cross, Track or Treat (which is coming up!) etc
Chicago Cuttin Crew: The pink-kitted racers behind Messenger Prom, Chicago Cuttin Crew Classic, Chicago CMWC, etc
Read More
It may very well be that writing a How Not To Kill Cyclists With Your Car article on a bike website won't really reach the intended audience. But hey, the last time we used the word dickweed in a title the article blew up, so here's hoping.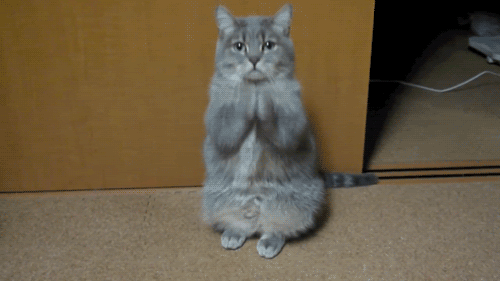 Me, to drivers
Drivers need to learn how to behave around cyclists. And before you think I can't possibly know how hard it is to drive a car with swarms of cyclists bobbing and weaving all around you, you should know that I own a car and I do drive it in the city (though not much these days). So here goes.
Read More

Mythical State of Jefferson Permanent Brovet Water Bottle – $10
Specialized's Purist water bottles are the standard among cyclists the world over. Nobody wants a bottle so stiff that you can't dump cold water over your head during a long ride, or a funky plastic that leeches off-flavors and harmful chemicals into your water. But you still want to look cool while you're cooling off, and so today I'm posting a round up of the most coveted bottles out there.

Tenafly Bicycle Workshop Rastafari Race Limited Edition Water Bottle – $12
Please note that water bottles are an item that small companies and teams will order one limited edition bulk order of; when they're sold out, they're sold out.

LOOK! Save A Life Purist Water Bottle – $10
So if there's a bottle out there you like, I suggest buying it. All of these bottles are still available as of publication. If I was allowing myself to select waterbottles you can't buy anymore, this would be all Johnny Hsu designs and the Gage + Desoto Sriracha classic.

Poler Bike Water Bottle – $12
I also suggest not paying more than $15 tops, for a design you love. As you'll see, most Purist bottles are priced between ten and twelve. I've seen teams charge up to $20, and that's cool or whatever, but I'm not including those in the roundup because that is horseshit highway robbery.
And if you've been relying on drinking before and after rides, let me tell you how wonderful a water bottle is during the summer. I dropped my kewl streamlined fixie standardz and put a water bottle cage on my bike and life was never the same. I am actually hungover way less often because I'm not incredibly dehydrated all the time, and I save money at the bar because I can just drink water instead of reflexively ordering another beer. Waterbottles are not just for roadies doing long rides! It's also for lazy fuck-ups who ride their bike to and from shows at The Empty Bottle and carboload on Peanut Butter Cinnamon Toast Crunch.

Gage + Desoto Summertime Purist Bottle – $9.95
Longtime messenger/mountain biker and friend of Tiny Fix Josh Trippz sent in this tip: fill a semi-filled bottle of water and freeze it. Try tucking it into a back pocket of your jersey for a little homebrew air conditioning on those sweaty days.
Stay hydrated, duders.
Read More