Here you go my lovelies.  It's your new commuting jam. You're welcome.
To the tune of "Eye of the Tiger" by Survivor
Intro
Bike, bike bike bike, bike bike bike, bike bike biiiiiike 5x
Riding up, bike on the street
Making time, taking chances
Went the distance, now I'm back on Kinzie
Just a bike and my will to survive
So many times it happens too fast
You trade your passion for a dooring
Don't lose your grip on your bars as you pass
You must fight just to keep riding by
(Chorus)
It's the time of the biker
It's the thrill of the ride
Ridin' tough through the streets of Chicago
And the last known survivor
Runs her bike through the light
And she's watching you all with the eye of the rider
Foot to bike, out in the heat
Hanging tough, getting hungry
We snack a lot
Then we take to the street
With the skills and the will to survive
Chorus
Ridin' up straight to the shop
Had the guts, rode my Surly
Went the distance
Now I'm not gonna stop
Just my bike and the will to survive
Chorus
The eye of the rider 4x
Read More
If you've noticed that it's been all weeds and crickets around here at Tiny Fix lately, you're not the only one. I've often been frustrated when blogs stop updating regularly without explanation, so I wanted to let our readership what's been going on with Tiny Fix, and with me, personally.
Tiny Fix still exists! We post links we find interesting frequently on our Facebook page, our Twitter is still active, and our nine members will continue to post bike-related articles as inspiration strikes.
Events and posts may become less frequent, however. The reason behind this are myriad. Only two people showed up to our last alleycat. I have personally become less involved with the bike scene. And, as the member of Tiny Fix who used to make sure that we had at least one post a week and that all alleycats that I heard about were posted, I no longer have an interest in maintaining that posting schedule.
I know, I'm a jerk. I still love riding my bike! I still have u-locks tattooed between my shoulders! But I honestly have written mostly everything I have to write about bikes, and biking. I'm moving onto other projects that I find more fulfilling, either because they're new to me and hence more interesting, or because they pay me.
I will continue posting on Tiny Fix as inspiration strikes, and so will our other members (who are awesome and rad and better writers than me). In the meantime, please check out the other resources I have gathered below.
Always Yours in Scummy Bike Punkdom,
Cupcake
INTERESTED IN WHAT CUPCAKE'S BEEN WRITING RECENTLY (INSTEAD OF TINY FIX?)
Store Brand Soda: If you like the way I rounded up events and commented on culture within Chicago's bike scene, you may enjoy reading me do the same thing for Chicago's DIY punk scene. It's a blur of basement shows, in-stores, all ages dance parties, sweaty jean vests, leather jackets, 7″s and cassette tapes someone dubbed in their bedroom. I'm really excited about writing for it in the way that I used to be for Tiny Fix, and I really think you should check it out.
I Have Tourette Syndrome and CBiT Changed My Life: A long form, incredibly personal article about my struggle to live a healthy life with the neurological disorder Tourette Syndrome.
I Used Clothing As Armor But Now I'm Using It To Express Myself: An article for xoJane about how my anxiety and gender identity have impacted how I dress myself.
Check Out These Diverse Punk Bands I've Rounded Up Just For You: A beginner's primer on the importance of QTPOC representation in punk, as well as a ton of recommendations for really awesome bands that don't fit the "three or four straight white cis dudes" mold.
MISS CUPCAKE'S BIKE WRITING? REVISIT HER MOST POPULAR ARTICLES
Don't Bike Like A Dickweed: 10 Rules for New Cyclists
The Gender Candy Store: Biking While Genderqueer
A #BikeWinter Outfit, Layer by Layer (Slightly NSFWish)
The Epic Tiny Fix Guide to #BikeWinter
If My Dumb Ass Can Bike in Winter, So Can You
Talent and What You Think is Pretty Have Nothing to Do with Each Other
Cupcake's Fixed Gear Jamis Sputnik Bike Check
The Chicken Fried Guide: Opinions on Chicago's Fried Chicken
Transformative Justice: Reforming Policing & Incarceration in Chicago
#BikeWinter Checklist: Should I Ride Today?
My First Bike Crash; or, How I Learned to Stop Worrying and Love Bombing Hills
WANT TO KEEP ON TOP OF THE MIDWEST BIKE SCENE? CHECK OUT
Facebook: Not the most helpful answer, I know, but this is where I found out about 99% of the alleycats I used to post about. You have to do the work yourself now. Bummer.
Bike Jerks: Mostly MPLS-based events like Bandit Cross, Track or Treat (which is coming up!) etc
Chicago Cuttin Crew: The pink-kitted racers behind Messenger Prom, Chicago Cuttin Crew Classic, Chicago CMWC, etc
Read More
It may very well be that writing a How Not To Kill Cyclists With Your Car article on a bike website won't really reach the intended audience. But hey, the last time we used the word dickweed in a title the article blew up, so here's hoping.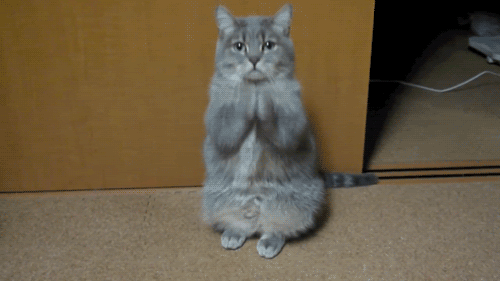 Me, to drivers
Drivers need to learn how to behave around cyclists. And before you think I can't possibly know how hard it is to drive a car with swarms of cyclists bobbing and weaving all around you, you should know that I own a car and I do drive it in the city (though not much these days). So here goes.
Read More

Mythical State of Jefferson Permanent Brovet Water Bottle – $10
Specialized's Purist water bottles are the standard among cyclists the world over. Nobody wants a bottle so stiff that you can't dump cold water over your head during a long ride, or a funky plastic that leeches off-flavors and harmful chemicals into your water. But you still want to look cool while you're cooling off, and so today I'm posting a round up of the most coveted bottles out there.

Tenafly Bicycle Workshop Rastafari Race Limited Edition Water Bottle – $12
Please note that water bottles are an item that small companies and teams will order one limited edition bulk order of; when they're sold out, they're sold out.

LOOK! Save A Life Purist Water Bottle – $10
So if there's a bottle out there you like, I suggest buying it. All of these bottles are still available as of publication. If I was allowing myself to select waterbottles you can't buy anymore, this would be all Johnny Hsu designs and the Gage + Desoto Sriracha classic.

Poler Bike Water Bottle – $12
I also suggest not paying more than $15 tops, for a design you love. As you'll see, most Purist bottles are priced between ten and twelve. I've seen teams charge up to $20, and that's cool or whatever, but I'm not including those in the roundup because that is horseshit highway robbery.
And if you've been relying on drinking before and after rides, let me tell you how wonderful a water bottle is during the summer. I dropped my kewl streamlined fixie standardz and put a water bottle cage on my bike and life was never the same. I am actually hungover way less often because I'm not incredibly dehydrated all the time, and I save money at the bar because I can just drink water instead of reflexively ordering another beer. Waterbottles are not just for roadies doing long rides! It's also for lazy fuck-ups who ride their bike to and from shows at The Empty Bottle and carboload on Peanut Butter Cinnamon Toast Crunch.

Gage + Desoto Summertime Purist Bottle – $9.95
Longtime messenger/mountain biker and friend of Tiny Fix Josh Trippz sent in this tip: fill a semi-filled bottle of water and freeze it. Try tucking it into a back pocket of your jersey for a little homebrew air conditioning on those sweaty days.
Stay hydrated, duders.
Read More
Bike Jerks are throwing yet another bandit cross event in Minneapolis! Peep the Facebook event here and get ready for some fun in the dark.
Friday, August 22nd
10pm
Minnehaha Falls Dog Park, Minneapolis
Facebook event
Cross season is right around the corner so it's time to start cranking up the Bandit Cross fun machine, our second Bandit Cross of the season will take place next Friday August 22nd.
It will feature a revamped and expanded Night Moves course, get stoked, get pumped, get your butts down there.  We'll have a fire and possibly swimming (weather permitting) after.
Read More
That's right, it's all going down this weekend! Check out the Facebook event for…pretty much the same info I'm going to write below, but it'll prop up our insecurity if we see more people have RSVP'd.
This is quick and dirty alleycat from the Tiny Fix babes in the action-packed run-up to Cuttin Crew Classic and NACCC. No activities, points, or manned checkpoints; just a self-guided tour of Chicago's raddest sculptures and monuments, then a beer-soaked and food-filled barbecue.
Bring $5 and your bike to the weird white tooth sculpture on the north side of Logan Boulevard (Logan and Rockwell?) at 3pm this Sunday. The race starts at 4pm sharp.
First person to drop their manifest at the ending BBQ gets the cash prize. First female who isn't the grand prize winner gets a BFF Bikes gift certificate and water bottle.
All the losers get hella bbq, beer, and party times! Text Cupcake at 312-775-CAKE if you can't make the race and just want details on the party.
Read More